Hire Equipment Riwaka, Motueka, Tasman and Nelson
Some jobs need that extra bit of power or heavy duty machinery that you don't normally have access to. Hire it at NS Rogers.
DUE TO COVID-19, HIRE EQUIPMENT WILL NOT BE AVAILABLE. WE WILL LET YOU KNOW AS SOON AS WE CAN WHEN BUSINESS RETURNS TO NORMAL. IN THE MEANTIME, PLEASE RESPECT PERSONAL DISTANCING, BE KIND, AND STAY SAFE. THANK YOU FOR YOUR PATIENCE.
Our Diggers are in hot demand all over the Motueka District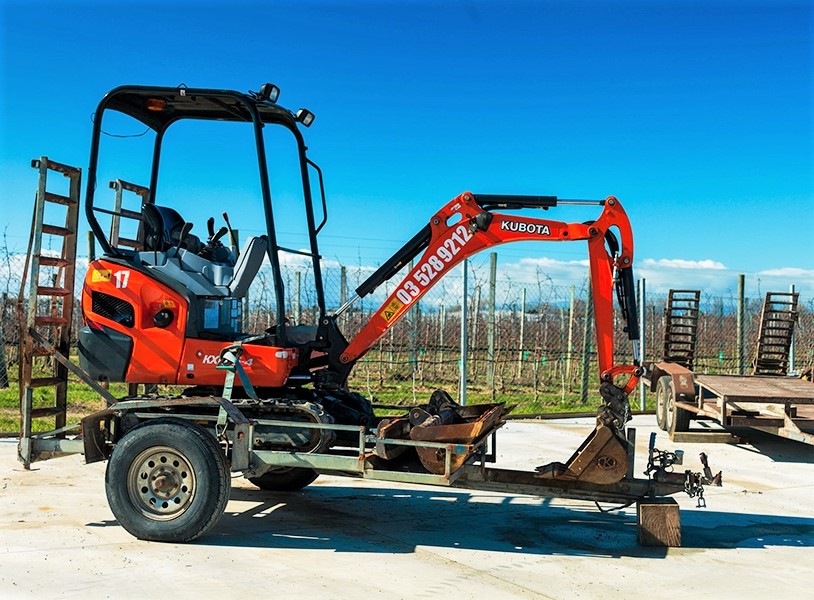 Digger for Hire
We have a range of equipment for hire including:
Four Kubota Diggers, 1.5 - 1.7 tonne with a variety of bucket sizes and three different sized augers (attachments for fence posts) and a newly arrived grab bucket that fits our two newer diggers.
One Kubota 2.5 tonne Digger with a grab bucket attachment only. Please note that the towing vehicle for this digger needs to have a 3.5 tonne capacity. Contact Becky or Nathan if you wish to hire our biggest machine, on becky@nsrogers.co.nz or 03 528 9212.
A Kubota 26hp Tractor with Front End Loader.
Available with mower, rotary hoe or levelling bar attachments.
If need be, our experienced digger operator, Darryl, is available to operate all our hire machinery for you.
We also have a rock breaker available for experienced operators. Contact Becky for further information on 03 528 9212 or becky@nsrogers.co.nz.
Ride On Mower Hire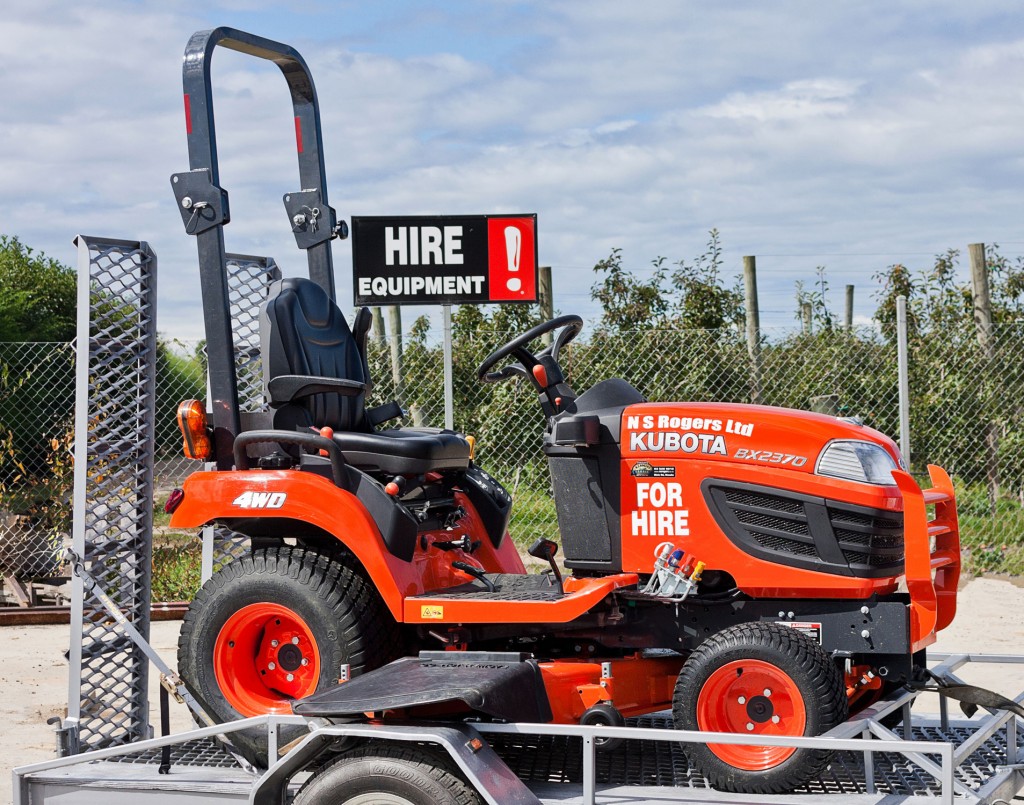 New Kubota Ride On Mower for hire
And don't forget our Kubota BX2670 Diesel Ride On Mower hire for smaller areas.
Our new ride on is a Kubota BX2670 Mower, with a 26hp diesel engine, 54 inch mower deck and hydrostatic transmission. It comes with a specially designed trailer for safe, easy useage.
Call Russ or Janeen in the office on 03 528 9212 to make a booking or email the link below to make an enquiry.
Trailer Hire
We have a range of trailers including:
5' x 4' caged trailer
8' x 4' caged trailer
Furniture trailer
Wood Splitter Hire
Our 27 tonne Wood Splitter will sort your fire wood in no time at all.
Call Janet or Janeen in the office on 03 528 9212 to make a booking or email the link below to make an enquiry.